Thailand, A New Year secluded beach getaway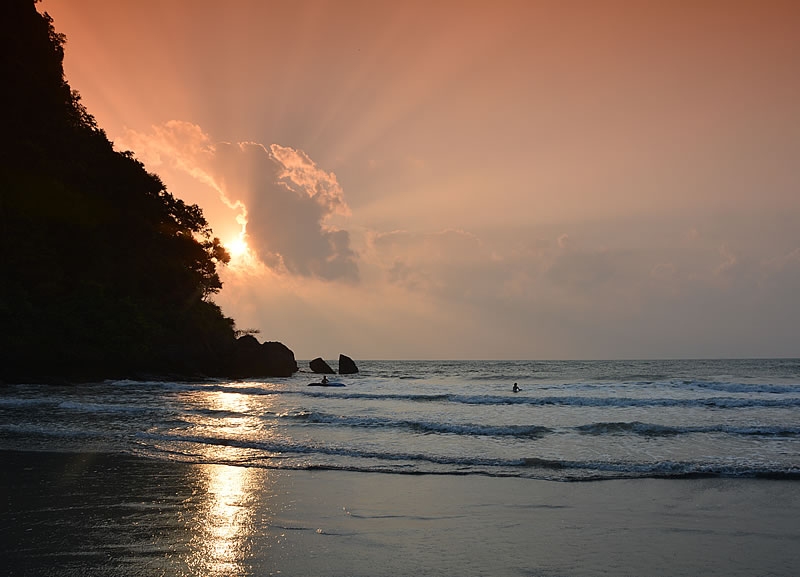 I know it sounds strange to be 'getting away from it all' when you live somewhere like Bangsaphan, but after ten years of going to the same parties and seeing the same faces during the festive season we fancied a change. Armed with a kayak, fishing rods, bbq, a couple of tents, a full esky and a sense of adventure we headed south in search of a secluded, secret beach to base ourselves over new year.
Finding empty beaches and a little beach bungalow for 500 baht per night (about $15) just proves that if you look beyond the crowded, traffic laden, over-priced tourist resorts such as Samui, Phuket and Hua Hin you can still find the 'old Thailand' and with it a slice of un-spoilt paradise.
Our base for the New Year was near a fishing village called Ko Tieb in Chumphon province where there are still miles of undeveloped beaches and empty roads. The locals don't encounter many foreingers in these parts so are still curious and are all smiles. We had the small bay to ourselves, literally, aside from the old woman that lived and managed the two bungalows there who, with a sheepish grin, would grab a beer from the esky in the mornings.
Days were spent catching waves in the kayak, fishing and exploring the rock pools and cliff faces sheltering the bay. By evening we had a fire and the barbecue going and enjoyed the vista of a million diamonds in the starry sky above.