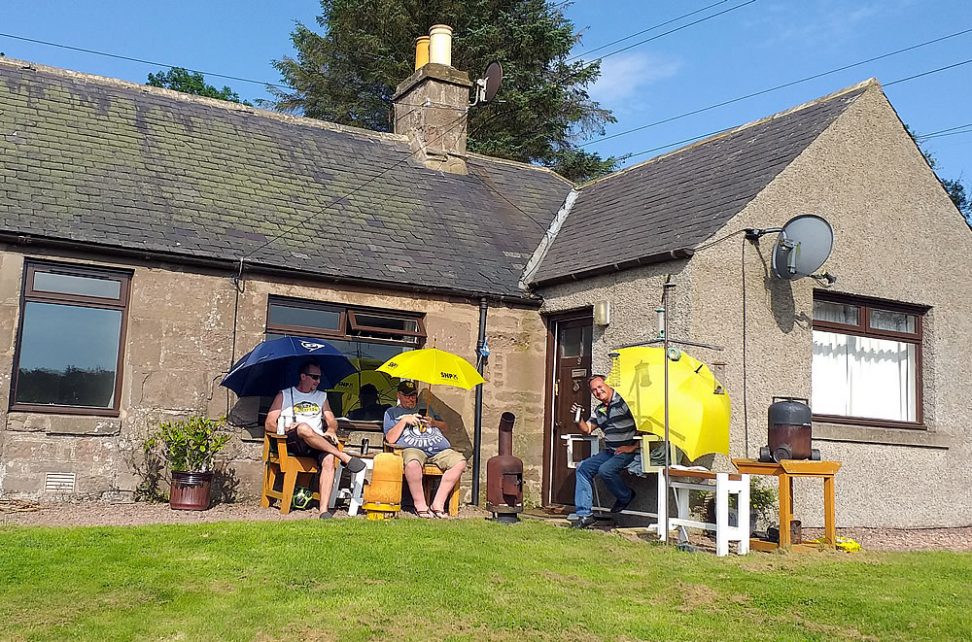 A year after my first trip to Scotland it was time to return for another reunion. The journey north seemed to take forever in our bright blue rental but the sun was shining on arrival and we would be spending the next week or so at Ray's place on the Burnton Farm in Laurencekirk. Gary was in the process of buying a wee stone cottage up here so we would be checking that out too.
The weather for the week was outstanding for Aberdeenshire so we made the most of it by visiting local areas, climbing 'dogger's leap' and the 'cow field cairn' up Garvock Burn, consuming copious amounts of wine and cider, and firing up the barbecue for freshly made local snags and black pudding as often as possible.
A couple of side trips were taken to Montrose, Stonehaven and Aberdeen … when the trains ran on time!
All photos were shot on a mobile phone with some funky filters so are not the usual standard!